Regular dental cleanings and exams are key to a healthy mouth.
Practicing good oral hygiene at home is an important part of optimal oral health; however, it's just as important to visit your Saskatoon dentist for regular dental exams and teeth cleanings.
Regular dental exams are an important part of staying on top of your mouth health, and for spotting dental issues before they have the opportunity to cause problems. We recommend that you visit our Saskatoon dental clinic for check-ups every *6 to 12 months to ensure your mouth stays healthy, and your risk of getting Gingivitis (gum disease) is reduced.
*Remember that the frequency of dental check-ups is customized for each patient, and will be determined by the current state of your mouth, history of cavities, gum disease, and your distinct oral health needs.
At Silverwood Dental, we care about your oral health and are extremely detail-oriented. That's why at your dental exam, we look for any peculiarities and address them before they have a chance to cause more serious issues. We may take digital x-rays of your mouth to catch any dental problems a visual exam may have missed. In the event something is uncovered, we can start a treatment plan right away.
Professional teeth cleanings – dental hygiene appointments
Brushing and flossing at home works wonders, but it's also important to visit our professional dental hygienists for a thorough cleaning every **3 to 9 months to ensure your teeth and gums remain healthy, thus reducing the risk of oral health issues such as gum disease.
**Remember that the frequency of suggested cleaning appointments is individualized for your own unique oral health needs, and is based on the current state of your mouth – each patient's hygiene plan will be different.
At your hygiene appointment, we will eliminate tartar build-up and plaque from your teeth, completing your visit by thoroughly polishing and flossing your teeth. Dental hygiene appointments typically last anywhere from 45-60 minutes – when the session is complete, we'll send you home with a brand new toothbrush, a fresh pack of floss, and education about practicing good oral hygiene at home.
If you're looking for a dentist in Saskatoon and would like to come in for an exam or oral hygiene session, give the clinic a call - 306.242.5233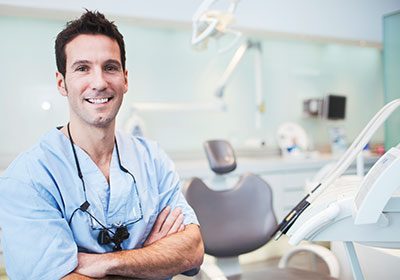 *Saturdays twice a month.
Dr. Michael Rosenhek
Dr. Kris Marshall

3-75 Lenore Dr.
Saskatoon, SK
S7K 7Y1