Dental crowns, also referred to as "caps", are designed to protect a damaged or broken tooth by placing a cap over it, protecting it from external factors and prolonging the long term health of the tooth.
There are several reasons a dentist may recommend a crown procedure, including to protect a weak/broken tooth, to support and cover a tooth with a large filling when a portion of the tooth is missing, or to restore a previously broken or damaged tooth. Crowns can also be used for cosmetic or esthetic reasons, or they can be placed after root canal treatment.
What is involved in preparing for a dental crown?
Ensuring that  your teeth are rid of plaque and tartar prior to your crown procedure is extremely important. If you are due for your regular teeth cleaning, our team will schedule you in for a dental hygiene visit before diagnosis.
The dental crown process typically takes two visits – on visit one, an impression will be taken and sent to a dental lab in Saskatoon to manufacture your custom crown. Our team will fit you with a temporary crown until your next appointment to ensure there is no shifting of the teeth. It's important to take care of your temporary crown while you wait for your permanent crown appointment.
Follow these steps to help ensure your temporary crown stays put:
Try to avoid chewy or sticky foods that have the potential to pull at, or displace your temporary crown.
Avoid chewing hard or crunchy foods on the side of your mouth with the crown so as not to damage or remove it.
When you return for your second visit, we will remove your temporary crown and cement the permanent one in place, ensuring that the fit is comfortable and you're happy with the way it looks. Remember to always practice your regular oral hygiene routine of flossing and brushing!
If you have any questions about our dental crown procedure, or would like to come in for an appointment, give us a call - 306.242.5233.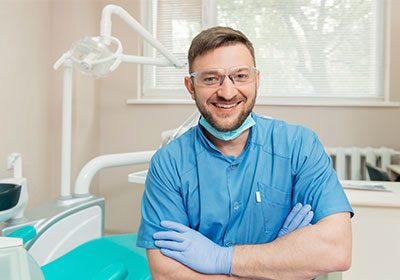 *Saturdays twice a month.
Dr. Michael Rosenhek
Dr. Kris Marshall

3-75 Lenore Dr.
Saskatoon, SK
S7K 7Y1