If you're looking to strengthen your teeth and suit up against the evil forces of decay, fluoride treatment at our Saskatoon dental office is a great option.
Fluoride can be found in your local water supply, food, toothpastes, mouth rinses, and gels; however, occasionally this isn't an adequate amount to prevent tooth decay. Additional fluoride treatments at your dentist in Sasksatoon can help further strengthen your teeth, keeping them healthy and strong, longer.
How does fluoride treatment work?
Fluoride treatment works by making tooth enamel more resilient to acidic attacks from bacteria in the mouth. This wondrous mineral also helps repair damage before it becomes serious. In the case of young children, fluoride treatment can be an important part of tooth-development - we recommend complimenting your child's regular visits with a routine fluoride treatment. It is recommended that infants and children who are 6 months to 16 years of age be exposed to fluoride at some level. This is an important time when baby teeth and primary teeth are starting to come in. However, even grown-ups can benefit from the effects of fluoride treatment in helping to fight tooth decay.
Preventive dentistry practices such as fluoride treatment and dental sealants work best when combined with a daily oral hygiene routine of flossing, brushing, and regular visits to the dentist. Dental sealants are a great option for young children, teens, and even some adults to help "seal" out acid and plaque from forming around the grooves and fissures of your back teeth.
If you think fluoride treatment is right for you or your family, give us a call and we'll schedule you in for an appointment - 306.242.5233.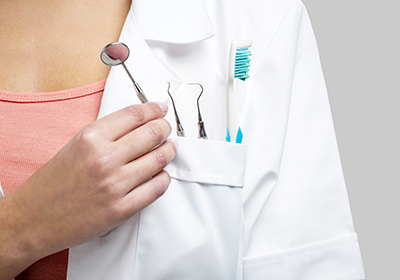 *Saturdays twice a month.
Dr. Michael Rosenhek
Dr. Kris Marshall

3-75 Lenore Dr.
Saskatoon, SK
S7K 7Y1