Because we only get one set of adult teeth, it's important to keep them healthy and protected during action-packed activities with the use of dental appliances like a mouth or sports guard.
Benefits of a mouth guard or sports guard
To protect teeth from trauma during active recreational activities such as sports.
To alleviate muscle tension, and sturdy the jaw.
To lower the risk of concussion during active recreational activities.
Our mouth guards are custom made from an actual mold of your teeth, providing better protection than boil and bite over the counter products. They are carefully manufactured at our Saskatoon dental clinic to fit the upper or lower arches of the teeth. They're designed to allow patients to breathe, swallow, and speak with ease. The best part? They're available in a variety of colours and patterns to match your personality or team colour!
What to expect when you visit Silverwood for a mouth guard
Our custom-fitted mouth guards are made in-house at our office, individually designed for you and your family. We will schedule you in for a 30-minute appointment where the dentist will make a custom model of your mouth. A couple of days later, your new mouth or sports guard will be ready for fitting at the office – once we're confident that the fit is comfortable and right for you, you'll leave with your new dental appliance!
If you are looking for a dentist in Saskatoon, and have any questions about our mouth or sports guard appliances, give us a call! We'd be delighted to walk you through the process and answer any questions - 306.242.5233.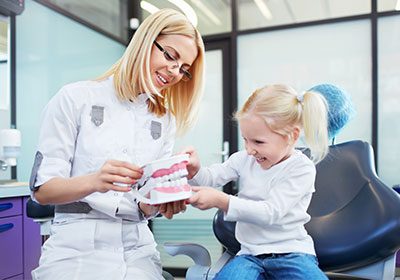 *Saturdays twice a month.
Dr. Michael Rosenhek
Dr. Kris Marshall

3-75 Lenore Dr.
Saskatoon, SK
S7K 7Y1