At Silverwood Dental clinic, we take patient education very seriously.
Below you'll find several answers to frequently asked questions (FAQs) that we've come across from our patients. If you have any additional questions, we welcome you to give us a call - 306.242.5233.
We sure are! Feel free to get in touch with our team to set up a hygiene appointment or dental exam by calling 306.242.5233. You can also schedule an appointment online by clicking here.
We recommend visiting the dentist for an exam every *6 months or so to ensure that any oral health issues are detected and treated before they get worse. *It's important to remember that everyone has different oral health needs; therefore, the frequency of recommended dental exams will be customized for you based on your unique dental needs.
A thorough dental hygiene appointment is recommended every **3-9 months to minimize plaque and tartar build-up, helping to prevent infection and tooth decay. **The frequency of cleaning appointments will be individualized for your own unique oral health needs, and is based on the current state of your mouth – each patient's hygiene plan is different.
Your oral health should never be affected by financial limitations. At Silverwood Dental, we offer flexible payment options and work with a number of dental insurance providers. We also accept, cash, debit, MasterCard, AMEX or Visa.
At Silverwood Dental, we understand how important it is to promote visiting the dentist to your children as a positive experience, and teach healthy dental habits at a young age. We suggest bringing your child in for their first dental exam by about the age of 3. At this appointment, our patient and caring team will make every effort to put your child at ease, and ensure they look forward to visiting the dentist! Click to learn more about dentistry for children at Silverwood Dental.
Yes! Silverwood Dental offers custom, in-home teeth whitening solutions for patients who are looking to brighten their smiles. Based on the level of whitening you're looking for, our dentists will develop a tailored, custom plan just for you.
Yes. Although we're not a 24-hour emergency dental clinic, the team at Silverwood Dental will ensure you get the proper and urgent dental care you need, treating your pain and systems, promptly. If you're experiencing a dental emergency in the Saskatoon, SK area, give our dental clinic a call by dialing 306.242.5233.
Brush your teeth twice a day, and floss at least once a day to get rid of any food between your teeth that brushing may have missed. We recommend using a soft-bristled brush that's easy on the gums – also, try and swap out your tooth brush once every 3 months. For more information about preventive care, click here.
Using the right dental technology is important to us. Health-conscious, and continuously striving for efficiency and accuracy in your diagnosis, we only use digital imaging at our Saskatoon dental clinic.
X-rays are a necessary component of your regular dental exam. You may require an x-ray every six months, or only once a year – the frequency is based on your individual oral health needs, risk of cavities, the presence of gum disease, past restoration procedures, or whether or not you're a smoker.
Yes – Silverwood Dental offers partial and full dentures at the clinic, which are both natural-looking and durable.
If you have a sore jaw or headaches, you may be suffering from a common issue called Temporomandibular Joint Disorder (TMJD).
We offer various treatment options for a sore jaw, including an occlusal splint or night guard. These dental appliances are designed to prevent your teeth from touching or grinding against one another. They also help correct bite issues by forcing the jaw to rest in a correct position. Our night guards and occlusal splints are made from acrylic resin.
For your convenience, we're open evenings and weekends!
Mon. 9:00 am - 5:00 pm
Tues. 9:00 am - 9:00 pm
Wed. 9:00 am - 9:00 pm
Thurs. 9:00 am - 9:00 pm
Fri. 9:00 am - 4:00 pm
Sat. 9:00 am - 5:00 pm
Sun. Closed
Still have questions about our Saskatoon dental office or your oral health? Call us today and a team member will be happy to speak with you - 306.242.5233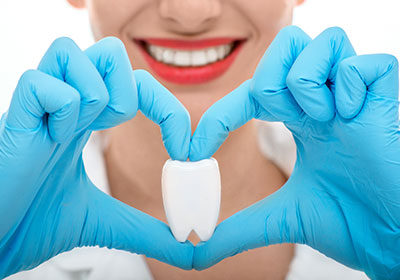 Dr. Michael Rosenhek
Dr. Kris Marshall

3-75 Lenore Dr.
Saskatoon, SK
S7K 7Y1