We only get one set of adult teeth - a great reason why preventive dentistry is so important.
We lose our primary teeth throughout our childhood years, and over the course of adolescence and adulthood, our permanent, adult teeth come in. After this set, there are no more teeth scheduled to arrive in this lifetime, which is why preventive dental care is so critical to the longevity of your oral health! Preventative dentistry is an on-going commitment to maintaining healthy teeth and gums, and just so happens to be the best way to avoid expensive dental work caused by neglect, leading to tooth decay and infection.
Preventive dental services in Saskatoon, SK
Dental Check-Ups/Exams – We recommend visiting the dentist every *6 months or so to ensure that any oral health issues are detected and treated before more serious problems develop.
*Remember, everyone has different oral health needs; therefore the frequency of recommended dental exams will be customized for you based on your unique dental needs.
Comprehensive Teeth Cleanings – A thorough dental hygiene appointment is recommended every **3-9 months to minimize plaque and tartar build-up, helping to prevent infection and tooth decay.
**The frequency of suggested cleaning appointments will be individualized for your own unique oral health needs, and is based on the current state of your mouth – each patient's hygiene plan is different.
Dental Sealants – A helpful dental treatment recommended for children and teenagers to help protect teeth at the back of the mouth from decay.
Fluoride Treatment – An excellent way to help strengthen enamel, and help prevent tooth decay caused by bacteria and sugars in the mouth.
Oral Cancer Screenings – Achieve optimal oral health and peace-of-mind by proactively visit Silverwood Dental for your regular dental exam and oral cancer screening.
More on preventive dental care
When you visit Silverwood Dental for your regular dental exams and cleanings, our team will do our best to leave your mouth spick and span and super-clean. However, between visits the rest is up to you! Remember to brush your teeth twice a day, and floss to get rid of any food between your teeth that brushing may have missed. We recommend using a soft-bristled brush that's easy on the gums – also, try and swap out your toothbrush once every 3 months.
If you're due for a cleaning or dental exam, or have any questions about your oral health or preventive dentistry, give us a call - 306.242.5233!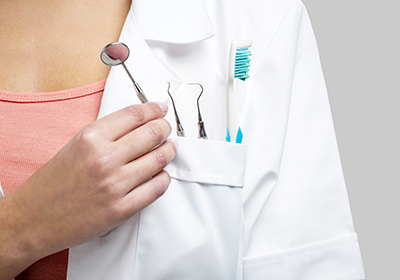 *Saturdays twice a month.
Dr. Michael Rosenhek
Dr. Kris Marshall

3-75 Lenore Dr.
Saskatoon, SK
S7K 7Y1