Metal vs Cosmetic Dental Fillings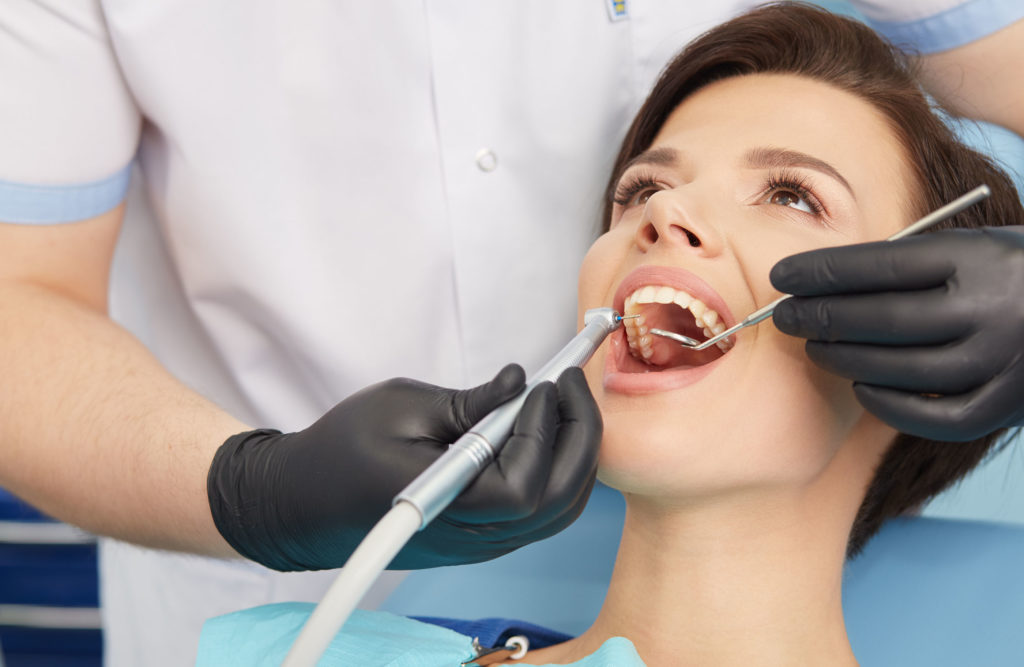 If you have a small cavity or mild tooth damage, a dental filling can reinforce the tooth structure and help protect your teeth from further decay. In years past, dentists used metal amalgam fillings for this purpose. However, in recent years, many dental professionals have switched to tooth-coloured composite dental fillings. Today, our team at Silverwood Dental clinic in Saskatoon will explore metal vs cosmetic fillings, and discuss the differences between the two types of dental restorations.
About metal fillings
Metal dental fillings are comprised of amalgam – a mixture of silver, mercury, tin, copper, and zinc. Used for decades as the primary material for dental fillings, the strength and durability of amalgam has never been in question. Despite its strength, however, amalgam poses an aesthetic concern, as the metallic-coloured fillings do not blend in with the surrounding tooth structure. Therefore, this type of dental filling is much more noticeable than its modern counterpart. There has also been a significant amount of controversy surrounding the mercury in amalgam fillings. Some individuals believe the mercury vapour poses potential health concerns. To date, no substantial evidence has been found to support this belief. It is important to note, however, that metal fillings expand and contract with temperature changes. Over time, this can potentially weaken the tooth structure and make it more susceptible to damage. Additionally, if amalgam fillings become damaged, they must be removed and replaced.
About cosmetic fillings
Experts have been honing and refining composite resin since the late 1960s. Throughout the decades, the material has been improved to be strong, durable, and resilient. The composite resin dental fillings we use today have been a mainstay in dentistry since the 1990s. The most obvious benefit of cosmetic dental fillings is that they can be closely colour-matched to natural teeth; therefore, your dental fillings should be virtually undetectable to others. Another advantage of composite fillings is that they require less removal of natural tooth structure, leaving healthy tissue intact. Additionally, composite does not expand and contract in the same way amalgam does. For this reason, there is a reduced chance for damage over time. Finally, cosmetic dental fillings can typically be repaired, while metal fillings cannot and need to be totally replaced.
Why we use cosmetic dental fillings
At Silverwood Dental on Lenore Dr., near 51st and Warman, Rd., we strive to restore health, function, and aesthetics. Because today's modern composite resin material is nearly as strong as traditional amalgam, we place cosmetic dental fillings so our patients can enjoy a more natural-looking appearance in addition to optimal oral health. Overall, our dentists find that composite fillings are simply more versatile.
Contact our dental clinic in Saskatoon to learn more
If you have cavities or other forms of dental damage, composite dental fillings could be the solution for you. To learn more about cosmetic dental fillings, or to schedule a consultation with one of our dentists, contact us online or call our practice at (306) 242-0492.